Nitro Nation Community Forum
Forum rules
Please do not ask multiple questions in the same post. (One question per thread policy") - Read sticky topics and search the forum for similar posts first.
Posts: 1707
Joined: 17 Feb 2014, 13:41
Location: Tallinn
uses: Sony Xperia V
My club: The Winds
Hi guys, due to a technical issue, we're closing the Public Beta test group on Google+ and starting a new Beta Test group.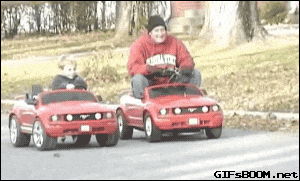 We're opening up a small Beta test later today and wish to build up the active racer community who will help us test out an exciting new featuring coming to Nitro Nation.
All you need to do is...
Have an Android device
Join the NNO Beta Test Group on Google+
https://plus.google.com/communities/104 ... 4880894097
Install the Beta version on your device:
https://play.google.com/apps/testing/co ... mobile.nno
This beta version will be connected to the live server, your progress will be saved, so there will be no need to download the next update.
---
Posts: 493
Joined: 17 Apr 2017, 21:17
Location: USA
uses: amazon fire 7
drives: BY THE LAW!
My club: Road Cruisers
Dose an Amazon fire 7 hd cerint gen work ?? I have the google store
---
Posts: 1707
Joined: 17 Feb 2014, 13:41
Location: Tallinn
uses: Sony Xperia V
My club: The Winds
You would have to check the device stats, but I think it should be alright as long as your using android / google play on the device
---
Who is online
Users browsing this forum: Baidu [Spider] and 7 guests